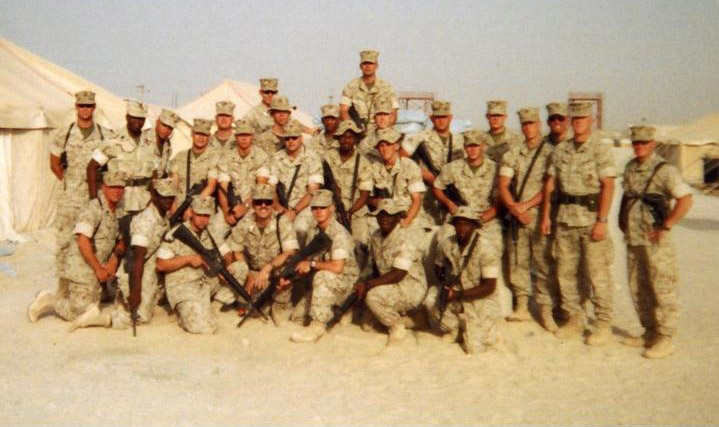 Reflection on History, Current Events, Faith & Leadership

The colonel's corner

Welcome to our site.

What is worth living for and dying for? One of my finest Marine Corps leaders, who had been seriously wounded in Vietnam, once challenged us as we prepared for deployment to the Middle East. He reminded us of the "Faithful Five" … Family, Friends, Faith, Flag & Freedom.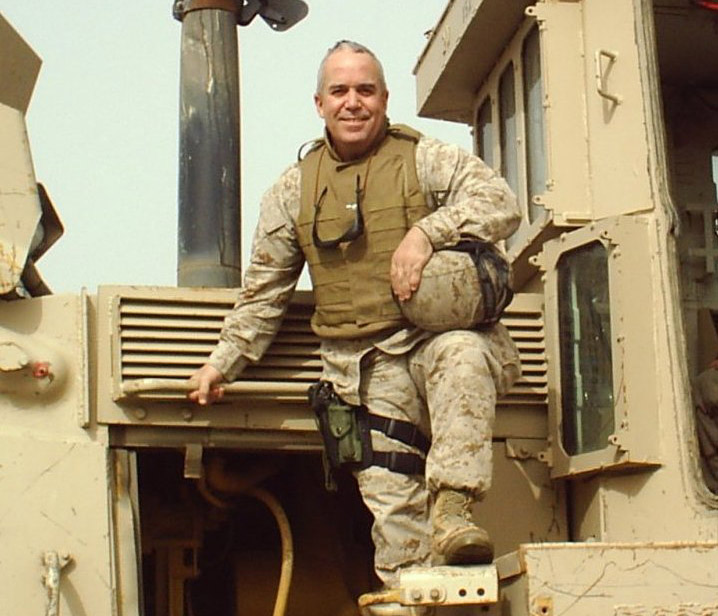 Col. Mike Howard 4th CEB, Iraq War

The Colonel's Corner Introduction

We live in a dangerous world.
And it is growing ever more complicated in technology.
But the moral issues are still at the core: good and evil. The moral authority of God vs. the moral relativism of man. The Bible is pretty clear on this.
Our information environment involves a multi-disciplinary approach that lies at the intersection of faith, history, sociology, politics, and technology. The competition between America, her allies and our rivals concerns the ability to assimilate war fighting in the information environment to combined arms formations. The arc of war fighting is changing to accommodate nonlinear domains. This impacts combined arms thinking … for which Marines retain a unique and historic affinity.
Santander was right: "Those who fail to study history are doomed to repeat it."
I have shared here the things that most engage me and make me think.
"The Old Colonels Corner"
(Seabiscuit, Security, Steel Target Shooting and Sea Stories)
After 32 years in the Marine Corps (including 2 combat tours in the Iraq War), 12 trips to Israel and the Middle East, and 16 years in the Steel Target Shooting business, it is now another "transition time" in life. I've been encouraged by several old friends (who tell me what I need to know, not just what I want to hear) to simply write about what I am passionate about. This is a challenging, seductive, two way street so I will also be including them from time to time.
My favorite History professor, Dr Jim Heath, originally from Amarillo, Texas, used to remind his military history followers at Portland State University, Portland, Oregon, that "the world is full of too many 300 page books, on 30 page topics, by 3 page authors". This also underlined his #1 Lesson of History, whether sacred or secular: Humility. As a knuckle dragging, old fart, Neanderthal father & grandfather, I get it.
So what are we all passionate about? What is the common thread that intrigues us? What wakes us up in the middle of the night and keeps us up? One of my favorite authors, Laura Hillenbrand (who wrote the definitive story on my family's horse Seabiscuit), also reminded me to share from the heart, as we are all passionate about something. She reminded me that history really is at the center of who we are, and has been from the start. She noted that all good children's stories begin: "Once upon a time ..."
The best General I ever worked for in the Marines, Tony Zinni, took it to another level when on the eve of my battalion's deployment to the Iraq War, late 2002, he shared that we should always keep in mind what men are willing to die for: Family, Friends, Faith, Flag & Freedom. The Five F's. He nailed it ... so very true.
I was born in Tucson, Arizona, the son, grandson, nephew & neighbor of many fine World War II vets I looked up to, loved and deeply respected. They taught me how to ride, shoot, operate a ranch tractor, and devour history both written and oral. Well known men like Audie Murphy, and little known men like Bert McLean and Al Nunes, told me amazing stories. Tales of small town America, the US Navy and Marines, the US Army and Army Air Corps. Battleships, cruisers, Sherman tanks, B-17s & B-24s, and the venerable 1911 .45 pistol. Commitment, service and survival in war. Character, integrity and hard work defined them. They shared over meals, in pickup trucks, in church, and in the fields, what men & women who loved America did and sacrificed for, so that we today could enjoy "life, liberty, and the pursuit of happiness." And like Col. Jeff Cooper, another mentor who founded the Gunsite Academy, in Paulden, Arizona, they taught me what he shared with me in his Master Pistol Course and to others in one of his best books: "To Ride, Shoot Straight, and Speak the truth."
I smile when I think of the closing advice given to us in Ferris Bueller's Day Off … "Life moves pretty fast. If you don't stop and look around once in a while, you could miss it."
So welcome to the "Old Colonel's Corner". I hope you find it interesting, illuminating, humorous, and thought provoking!
by Col Mike Howard US Marines (Ret)